Hey, I'm in need of some cassshh..so I've decided to sell some of my stuff. I have two NBC bags on sale. There's heaps of other goodies at my journal:
vexxo.
Rules, Guidelines, etc.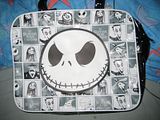 Jack Bag $AUD22
More views: Inside | Back
Used a few times, the back is shiny plastic. The bag is still in excellent condition.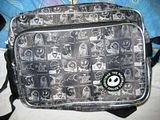 Nightmare Before Christmas Bag $AUD24
More views: Inside | Logo
Excellent condition. Used once. Really like this bag.